Mattress Cleaning Services in Melbourne

We at cheap carpet cleaners believe in the complete cleanliness of our surroundings. We offer mattress cleaning and bed cleaning services all over the Melbourne. We recommend that mattress cleaning should be at least done twice per year. Cheap Carpet Cleaners will remove all the stains, sanitize it, and clean your mattresses. We use a steam extraction technique to clean your mattresses and beds to remove all kinds of dust, bad odors, mites, bacteria, and bugs.
When you require help with bed bug control in Melbourne, call us! We offer a best quality mattress cleaning service that guarantees in removal all kinds of bacteria and bugs. We offer mattress cleaning service in Melbourne in cheap and affordable pricing and give best results to our clients. Your mattresses will be made cleaner , fresher and ready to use.We do not only clean but also sanitize and refresh your mattresses.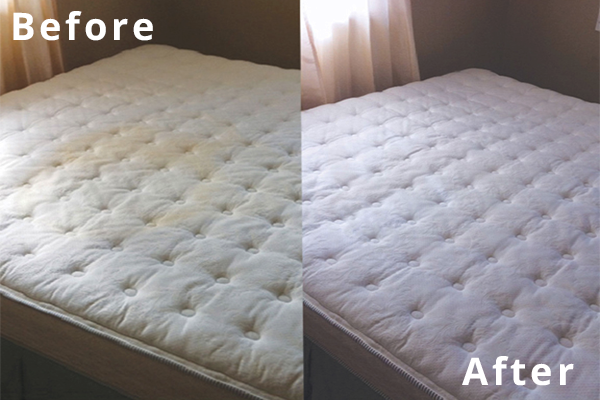 Why Choose Our Mattress cleaning Service?
Our cleaning services is affordable , easy to book, and have professional expert cleaners with the best equipments to clean your mattress. Here are some of the benefits of booking your mattress cleaning service with The Happy House Cleaning Services:
Friendly, professional mattress cleaners
Powerful steam cleaning equipment
Flexible booking arrangements
100% Guarantee
Fantastic prices
Our steam cleaning method effectively removes a range of stains from your domestic mattress, including:
Urine
Sweat
Blood
Drinks
Food
Our professional mattress treatment service also ensures your bed is clean from pests or other nasty things such as:
Bed bugs
Dust mites
Fleas
Dander
Ticks
Our expert Professional Cleaners won't waste your time explaining to you how much time you spend in bed. You just need your mattress cleaned or a stubborn stain removed – we get it! Call us right now on xxxxxxxxxx or book now.