Reliable Carpet Cleaning Service in Melbourne
at Affordable price
Everyday wear and tear can make your carpet look dirty. Also, kids, pets and regular visitors can make things worse and eventually the carpet can begin to smell unpleasant. So you need a professional carpet cleaning cleaners that offers you great carpet cleaning service and can make your carpet look fresher and new. Just contact us today to discuss your requirements and schedule carpet cleaning service at the time that is convenient for you.
We clean fast, non-toxic and eco, we have extensive cleaning experience in managing all types of carpets by methods carpet dry clean, carpet steam cleaning and spot removal techniques.
At Cheap carpet Cleaners, our expert cleaners provide commercial and domestic services for your carpets. Whether you're looking for domestic or commercial carpet cleaning service in Melbourne, cheap carpet cleaners provide you the best quality service with affordable pricing.
No job is too small and no task is too insignificant for our professional Cleaners.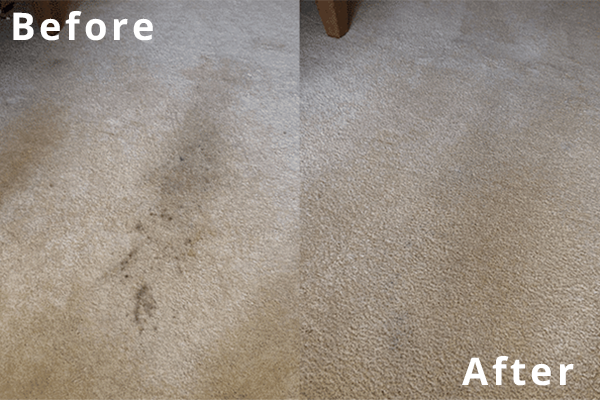 Why Choose Cheap Carpet Cleaners service?
Cheap carpet cleaners provide the best carpet cleaning service in Melbourne keeping in mind your safety. We use eco-friendly carpet cleaning premium products that ensure safe carpet cleaning solutions to keep your family, friends, and pets healthy. With us, you will receive the best quality carpet cleaning service by giving you an experience that goes above and beyond the usual service, you might receive from other cleaners. Just call us and we will take care of all your carpet cleaning needs. Call on 0425 399 879 or book now
Our Carpet Cleaning Services include:
Pre-Inspection
Our Professional will visit our place and inspect the carpet to let you know what can be done or not
Moving Furniture: If there is any furniture that needs to be moved we will move it ourself, but do not worry – at the end of the process we will return it on its place. If the furniture is quite heavy we would not move it.
Pre-Treatment: It removes the surface dust and dirt using a heavy-duty vacuum cleaner.
Spot Removal: All the spots and stains are treated individually with appropriate cleansing agents. (Please note that some stains may be impossible to remove completely)
Shampoo Application: A specially formulated natural shampoo is sprayed evenly over your carpet which bonds with the dirt and breaks it down.
Washing: The shampoo is gently massaged and washed into the fibers of your carpet.
Hot water rinse: Your carpet is rinsed clean thoroughly with hot water, removing dirt and odor from deep-down
Fast drying: We will remove all the extra moisture from the carpet so that it can dry quickly.
Deodorise: We will apply deodorize to neutralize the natural odor.
Grooming: If needed, foam blocks and plastics will be placed under furniture legs to protect the finish from bleeding onto the carpet during the drying process.
We're confident that you'll be satisfied and happy with our cleaning services! If for any reason you are not satisfied with our cleaning service, just call our executive within the first 24 hours of cleaning. We would send the cleaners back to clean the places with which you are unhappy with. We believe in providing 100% satisfaction to our clients. Just Call us xxxx or Book Now
Which method do you use for cleaning carpet?
cheapcarpet
2019-05-11T05:42:33+00:00
We follow a 7 step customised procedure to make your carpet better
7 Step Carpet Cleaning Process
Step One : Pre-Inspection
Our professional will walk with you through your home and note any area that need additional consideration and furthermore talk about things to be moved. Subsequent to identifying the carpet and rug's condition and based on that choose a specific formula to clean your carpet.
Step Two : Pre-Vaccum Clean
After the pre-inspection we will apply our soil lifting formula to the all areas being cleaned. It removes the surface dust and dirt using a heavy-duty vacuum cleaner.
Step Three : Deodorising/Shampoo Application
In certain cases we may recommend that an anitmicrobial deodorizer/sanitizer be applied to the carpet. This will eliminate pet odors as well as any other odors caused by bacteria leaving your carpet fresh and clean.
Step Four : Furniture Adjustment
While allowing the pre-spray to dwell and work deep into your carpet, your technician will carefully move any items that will be cleaned underneath and place protective "blocks" or "chips" under the furniture so your carpet can dry properly with no new furniture stains.
Step Five : Hot Water Extraction and Rinse
After the pre-vacuum Clean has been permitted adequate stay time we will remove your floor covering utilizing the heated water extraction technique otherwise called Steam Cleaning with our powerful modern evaluation truck-mounted rug cleaning machine. Our flush is extraordinarily figured to leave your floor covering and upholstery buildup free so it stays cleaner longer and feels milder. In view of the powerful machine we can complete an increasingly careful flushing of the rug, while getting the floor covering dry quicker with our truck-mounted vacuum framework.
Step Six : Post Spot Treatment
After a cleaning there are sometimes spots that remain. Our technician will do everything possible to treat these spots and remove them now.
Step Seven : Post Inspection
We will walk with you through your home again to make sure all spots, stains, and traffic areas have been thoroughly cleaned. During the post-inspection we will go over the job with you and note any suggestions for the future that will help improve your carpet's life and cleanliness as well as answer any questions you might have once the job has been completed.
Are You ready To Promote Your Website?
Don't wait!Your website must be visible to many companies that search for you on web!